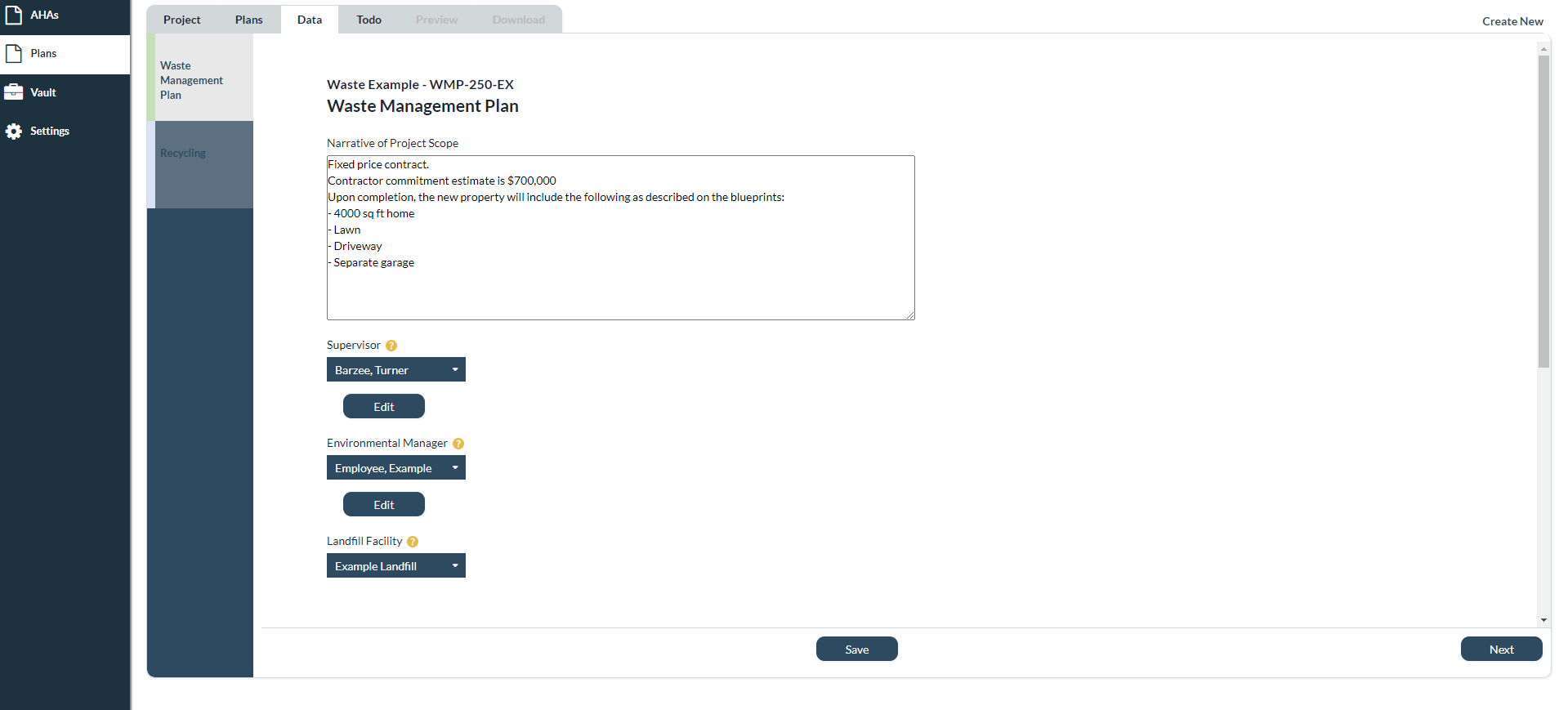 The WMP is a detailed plan of the goals your site has for reducing waste, and the measures that will be taken to ensure those goals are reached. This includes plans on how and where to deposit left over building materials and resulting waste.
Narrative
The WMP is more specific than other plans, as it lays out your site's exact plans to manage the waste it produces. The first step in the data tab is entering the project narrative. This is a simple overview of the time, money, and area constraints on the project, as well as what will be accomplished. A basic example is given pictured below.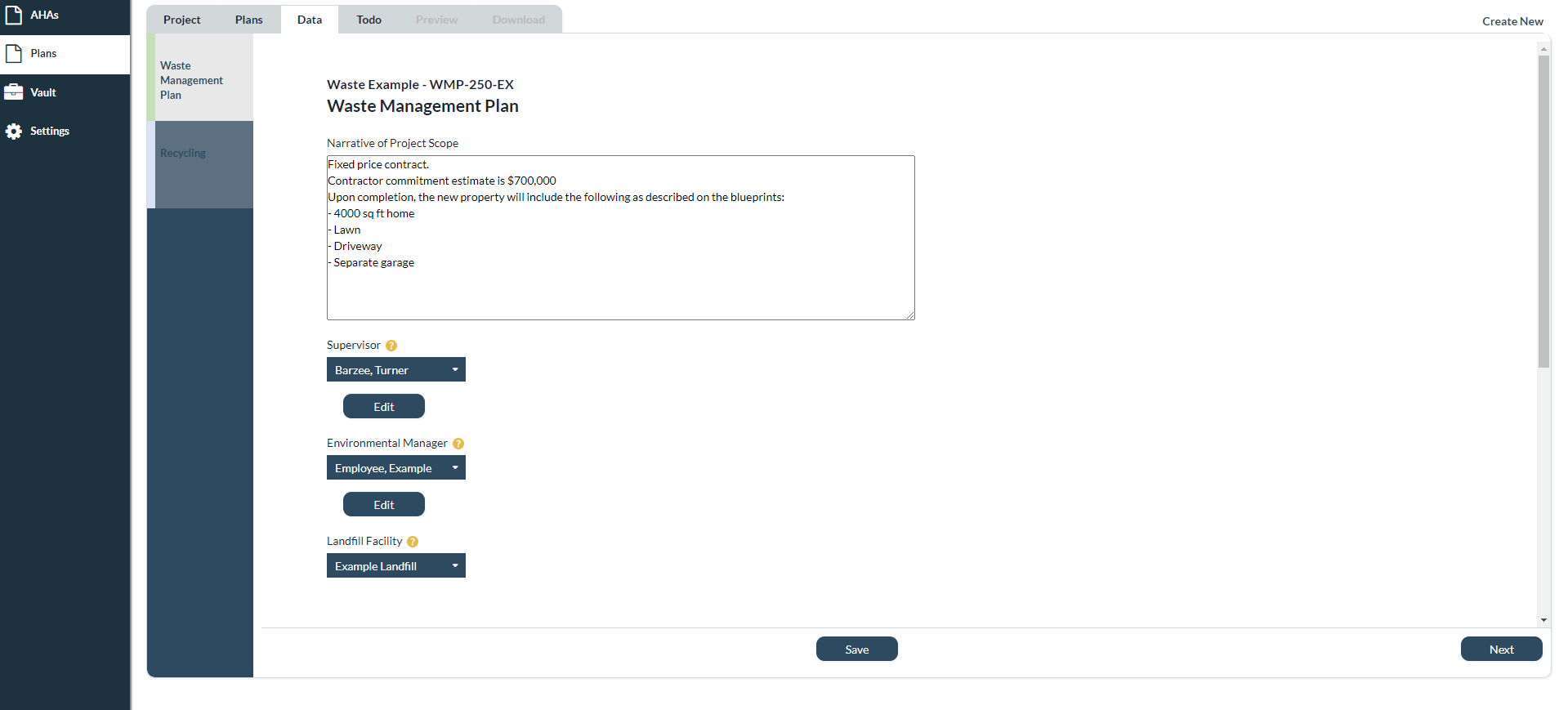 Supervisors
The WMP requires the names of the project supervisor and the project environmental manager. If you don't see the name you need after clicking on the drop down menu, you can Add New Employee for that position by clicking "Add New" at the bottom of the list. Once you have added a name, an "Edit" option will appear below it, allowing you to Upload Qualifications for that person which will be placed in the WMP in the appropriate spots.
Facilities
The name, address, and phone number of the project's chosen facilities that take general waste, green waste, and recyclables respectively is critical to allow site operations to smoothly dispose of all produced waste. All three facility entries require the same information, so if the chosen facility is one that processes all three types of waste, the same facility can be used for all three options.
Anticipated Waste
The specificity of the plan requires an estimate of the waste that will be produced so that the suggested measures of waste management can match the output of the site as best as possible. Adding as many rows as necessary, fill out the anticipated waste products of the project, including the type of waste, the expected quantity, and the goal percentage of that amount taken to the correct facility. The estimated total cost consists of on-site waste clean up, potential decontamination, transportation, and facility fees.
Recycling
This is where you create a list, one line at a time, of all of the materials that are expected to be recycled over the course of the project.